Welcome to Musandum Group of Companies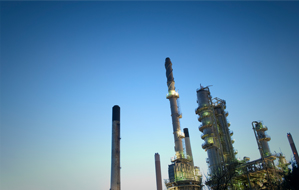 Under the patronage of the Chairman of our parent Galfar Group of Oman the MUSANDUM Group Of Companies is one of the leading business houses in GCC since 2004, representing a large number of international companies in UAE, Oman and Qatar for products and services providing project solutions / packages catering to Oil & Gas, Petrochemicals, (for upstream, midstream and downstream projects) Water & Waste Water, Power, Sewerage plants, Processing Industries, Electro-mechanical contractors, Fabricators, Che [read more]
More about us
Operations

Musandum International has invested in dedicated open Stock yards and warehouse infrastructure with all required handling and transport capabilities in order to extend appropriate logistics services for the supply of stock and piping supply services. ...
Warehousing Facilities

Musandum carries warehousing facilities in : Dubai,Oman & Qatar. Presently, Musandum is operating an area of 250,000 square ft distributed between these three locations. An additional 100,000 square ft has already been mapped out for future devel ...
Market Sector
We primarily operate in UAE, Qatar & Oman markets to a wide range of clientele, including:
Oil & Gas
Power Industry & Desalination Projects.
Petrochemical Industry
Civil & EPC Contractors
Specialized Fabrication
Process industries
Buildings & Infrastructure Contractors