MUSANDUM Group provides piping and valve solutions for power generation, geothermal, biodiesel, chemicals and infrastructure.
Energy Generation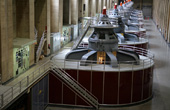 Maximizing energy efficiency, reducing CO2 emissions and combating climate change are the huge challenges facing the power generation sector in the decades ahead. Operators of traditional gas, coal, oil and nuclear plants are on the look out for new efficiencies, while renewable energies, such as geothermal (see below) call for a whole new set of piping technologies.
Meeting these challenges calls for innovative thinking. The quality and energy efficiencies of piping systems and valves are important factors when designing next-generation energy generation stations. This is why MUSANDUM Group is a trusted partner of some of the world's main power plant contractors, who rely on us to provide state-of-the-art supply solutions.
Applications
Oil
Gas
Coal
Hydroelectric
Nuclear
Geothermal Energy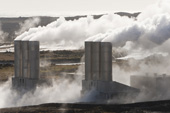 Geothermal energy is a proven and highly promising source of renewable energy for power generation and district heating. The reliability and cost-effectiveness of a geothermal plant depends greatly on the quality of piping systems. Corrosion is one of the main enemies. Depending on the drilling depths, the salinity of the geothermal waters varies. In addition, corrosive minerals and gases are separated from the geothermal water as it circulates through the system. High pressures can also fatigue tubing and wreak havoc with valves and instrumentation. Pipe systems must be able to withstand these conditions.
Chemicals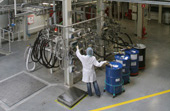 Hygiene and product integrity are two of the most important aspects of any piping system in the chemicals industry. The quality of the internal surface of the pipe has a direct impact on product quality and cleanability. It is important that the pipes never alter the characteristics of the product they carry. Nor should the pipes make cleaning difficult. Musandum Group supplies quality pipes for chemical and pharmaceutical applications, in full compliance with project requirements.
Applications
Chemicals
Petrochemicals
Pharmaceuticals
Infrastructure


With the rapid pace of urbanization, desalination, water recovery and water conservation are becoming increasingly important. Musandum Group can help you meet all your requirements, including environmental protection, water quality and affordability. We are your single source of solutions for a wide variety of projects, from desalination to water treatment, cooling to irrigation.
Applications
Water supply
Desalination
Water treatment
Irrigation
Cooling
Drainage
Building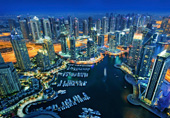 Sections, plates, pipes and valves lie at the heart of today's modern construction and infrastructure projects. You'll find them inside structures and underground, channelling vital gases and fluids. Musandum Group offers a combination of unmatched product expertise and innovative logistical capabilities that makes us the smart choice for district cooling plants, HVAC, fire protection and drainage packages.
We provide complete structural and piping solutions for a wide variety of infrastructure projects, ranging from airports, metro stations and water treatment systems.